The latest updates about the Cambridge Beer Festival
Sadly the Cambridge Winter Beer festival has been cancelled this year due to issues with the venue. The festival was due to take place between November 9 and November 12, but organisers announced that it was cancelled.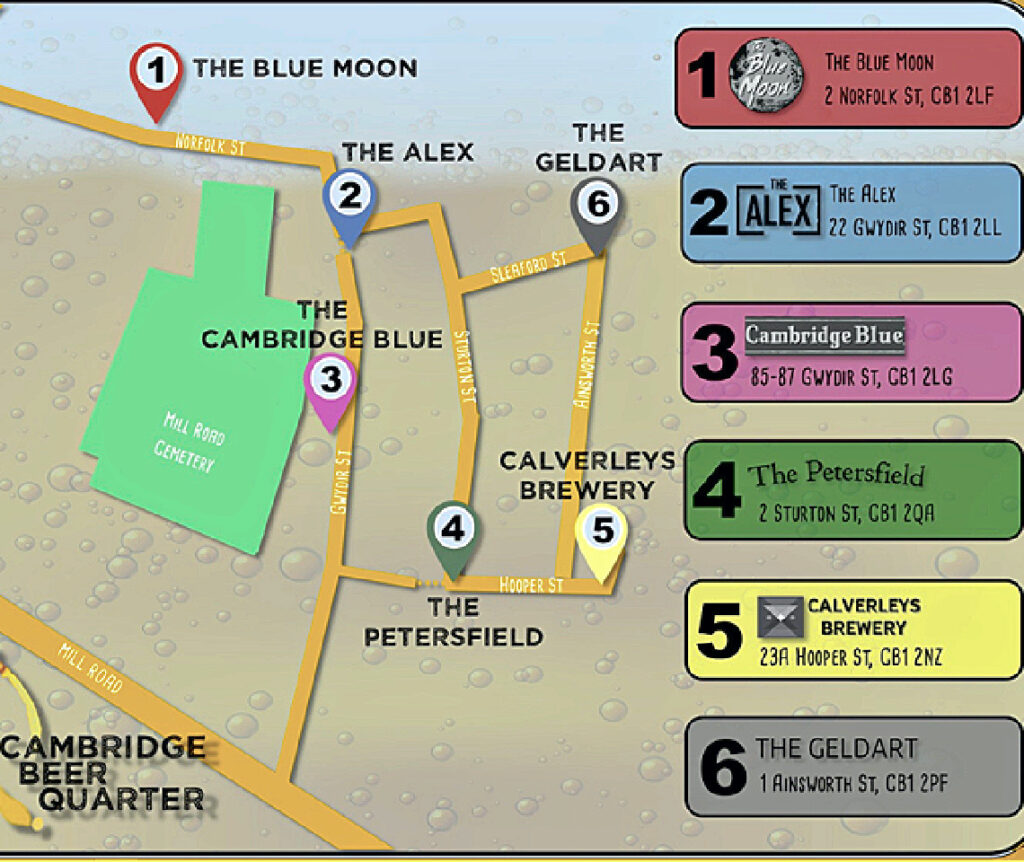 The Cambridge Beer Quarter is back!
The six pubs around Gwydir Street have decided to jump in to help all of you lovely people and put on another beer festival just like in May this year. They've all got together again to bring you some lovely beer and fun times!
Running the same dates, Wednesday the 9th to Saturday the 12th of November.
Who will take part?
Cambridge Blue
The Blue Moon
Calverley's Brewery
The Petersfield
The Alex
The Geldart
Gerla