Pubs with children's play areas
Are you looking for a family-friendly pub to take the kids to but want to find a pub where the grownups can have a bit of fun and good food too? We've all been there, you're keen to meet up with friends or family, but the children like to be entertained too.
Here is our selection of the best Cambridge gastro pubs, which will go down well with the kids too.
Plough in Coton
The award-winning gastropub the Plough in Coton is tucked away in the leafy village on the outskirts of Cambridge. With a heritage stretching back to the 18th century, this rural gastropub on the west side of Cambridge sits as the heart of the Coton village, nestled amongst one acre of mature trees and a tranquil meadow. At the back, they have a large outdoor seating area overlooking their children's play area. We recommend booking a table to avoid disappointment.
The Old Crown in Girton
On the outskirts of Cambridge, close to Edington, you can find The Crown in Girton. It has a relaxed atmosphere, a lovely terrace and a garden area with a children's play area looking over the fields. Open 6 days per week, and we advise you to book a table, especially for Sunday Lunch, as it is very popular with the locals.
The Red Lion in Grantchester
Set in the beautiful village of Granchester, this picture-perfect, thatch-roofed pub is a 2-minute walk from The Granchester Meadows and a lovely 20-minute stroll along The Cam from Cambridge city centre. At the back of the pub, they have a lovely pub garden with a children's play area.
Play area nearby
The Green Dragon in Chesterton is one of the oldest pubs in Cambridge and is well-known as Oliver Cromwell's playground. It boasts one of the best beer gardens on the river in Cambridge and a huge open fire in the pub when the weather gets chilly. Although they don't have a children's play area at the pub, there is one opposite the beer garden on the other side of the river.
25 Free things to do with kids in Cambridge

Not sure what to do with your children? Here are our 25 free things to do with kids in Cambridge. From exciting walking trails to child-friendly art exhibitions and activities to fun-filled parks, splash pools and fascinating landmarks, there is so much choice when it comes to free things to do with kids in Cambridge.
Mud Trail at Paus
This stunning place is a breathing/bathing space located in the heart of the Cambridgeshire countryside, inspired by the philosophy of balance. You can relax in open-air, wood-fired, red cedar hot tubs. Unwind and recharge in authentic Finnish barrel saunas. Not just perfect for the parents, but for the children too. One of the fun activities here to do is the mud trail. The bistro serves wholesome, homemade food made using locally sourced ingredients. They also make their own cakes and support local bakers who supply their creations for you to enjoy at the hilltop. They're working on a farm-to-fork concept to reduce their carbon footprint.
Tivoli
The Tivoli is a unique social experience on the river Cam in Chesterton, just minutes from Cambridge city centre. With odes to its cinematic & brewing past, The Tivoli combines 2 street food stalls, an array of amazing drinks across 4 bars, two 9-hole indoor crazy golf courses, a shuffleboard basement, numerous event spaces & a roof terrace, complete with knockout views across Jesus Green! Fun for both adults and kids!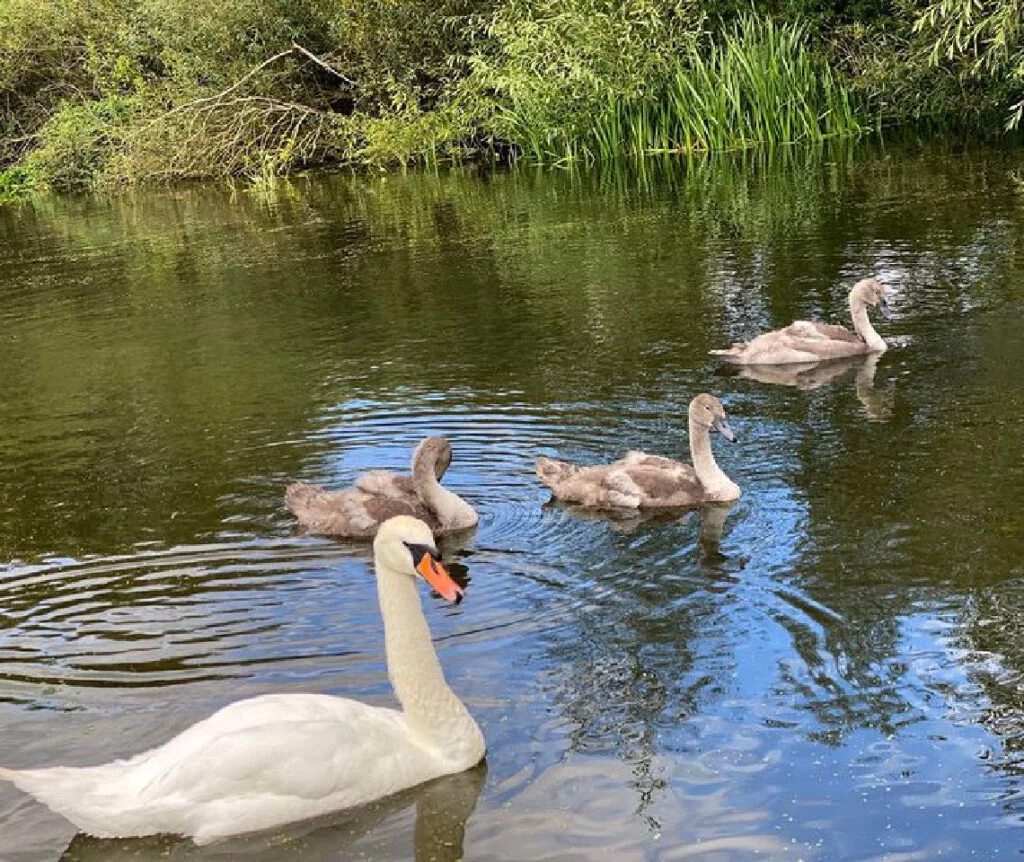 The Cambridge Travel Guide
If you're visiting Cambridge or are a resident seeking things to do in Cambridge and where to eat and drink, make sure you check out our Travel Guide. It's curated by Gerla, a foodie local and founder of the Cambridge Food Tour. It includes handy maps of all listed places.
Have a great time in Cambridge, and don't forget to browse our Travel Guide!
The team of the CB Travel Guide