Shop local at Cambridge independent shops
Cambridge is incredibly bike-friendly, and most of the time, you can park your bike in front of the shop.
Don't have a bike? Cambridge city centre is relatively compact. It takes approximately 20 minutes to walk from Kings parade to Mill Road. There are ample parking garages if you come from further afield.
Note: we are updating this page at the moment so please check back for updates.
Only in Camb
Cambridge is a treasure trove of independent shops from galleries to bespoke fashion shops and exclusive jewellery. Where to shop if you are looking for something all things Cambridge? Here are our favourite shops for unique Cambridge gifts and keepsakes. 
Made in Camb
Locally produced artisan Gin, wines, craft beer,  delicious soft drinks made out of fruit, designer bags and stunning bespoke watches, Cambridge has it all! Here is our guide for fabulous products created in Cambridge by passionate people!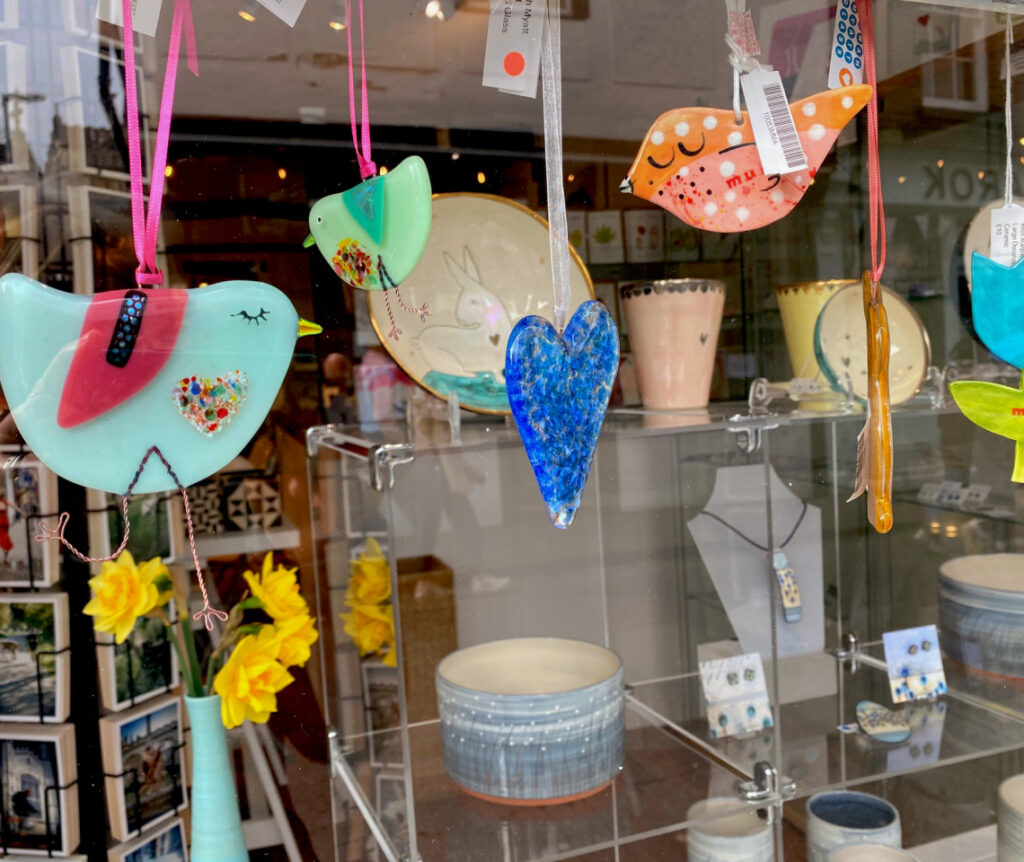 Arts Quarter
Cambridge's Arts Quarter Cambridge has a vibrant Art Scene with many fantastic galleries in the historic centre. The Arts Quarter in Cambridge includes Bene't and Green Street, Kings Parade, Rose Crescent and Trinity Street
Mill Road 
Once upon a time, Mill Road was a quiet country lane leading to the southeast out of the city of Cambridge, named after the windmill that stood at what is now the corner of Covent Garden. It's now a bustling street lined with international spice shops and restaurants. 
Bakeries
Fresh bread has seen a huge revival over the last eight years. We're lucky in Cambridge to have such a good selection of Artisan Bakeries who produce a wide selection of bread, viennoiserie and other delicious sweet and savoury treats for us to enjoy.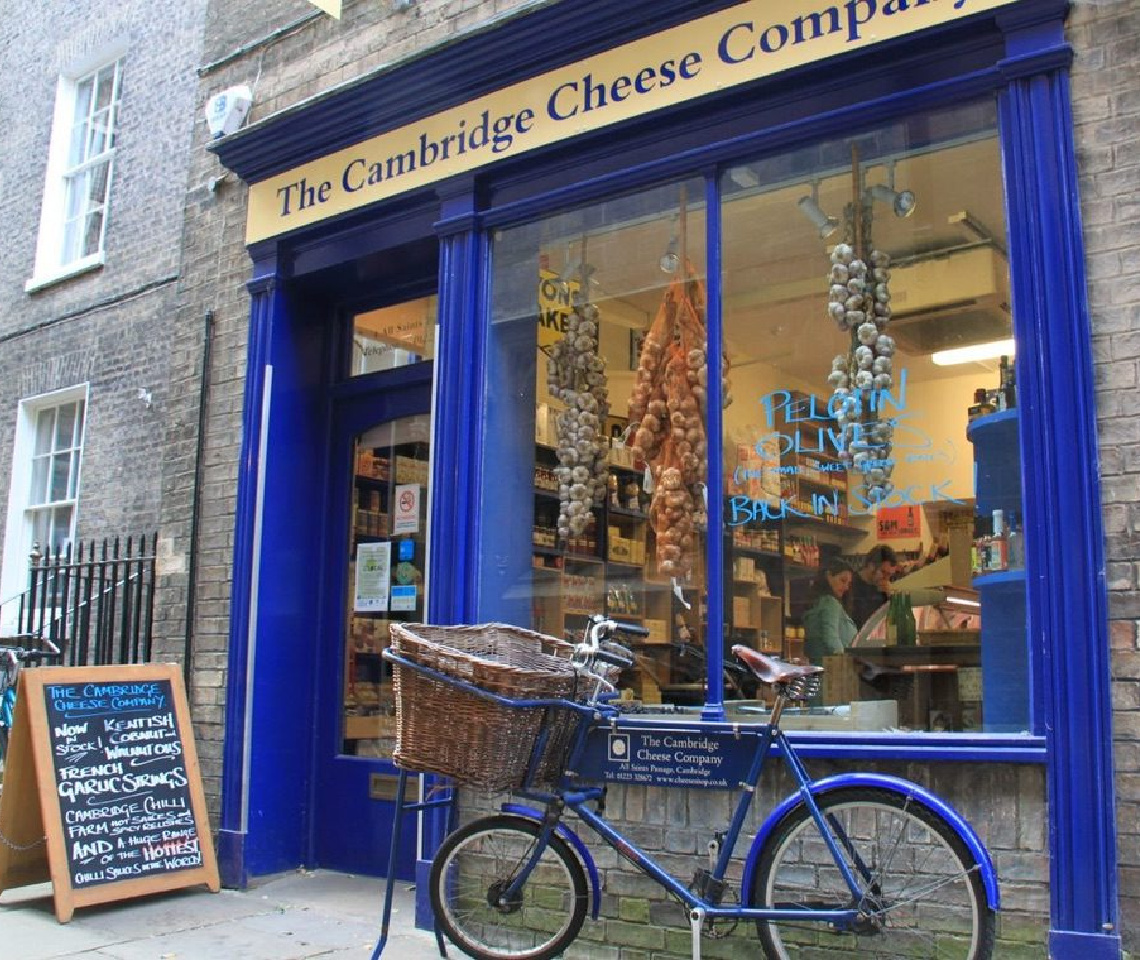 Delis
Our pick of the best Delicatessen shops in Cambridge from city centre locations to a little bit further afield. These deli's stock artisanal produce all across from the UK and Europe. Are you planning a picnic in Cambridge? Create your spread from one of these shops.
Vegetables
Just like the revival of bread, shops selling locally grown vegetables have seen a great come back too. We are fortunate in Cambridge with an abundance of farms and micro farms on our door step. Here are our favourite outlets for fresh fruit and vegetables. 
Butchers
The provenance of food has become extremely important over the last few years, accelerated by Covid-19. When you shop local, you know the products have been selected with care by experts in their field. Find out where you can find the best artisan Butchers in Cambridge.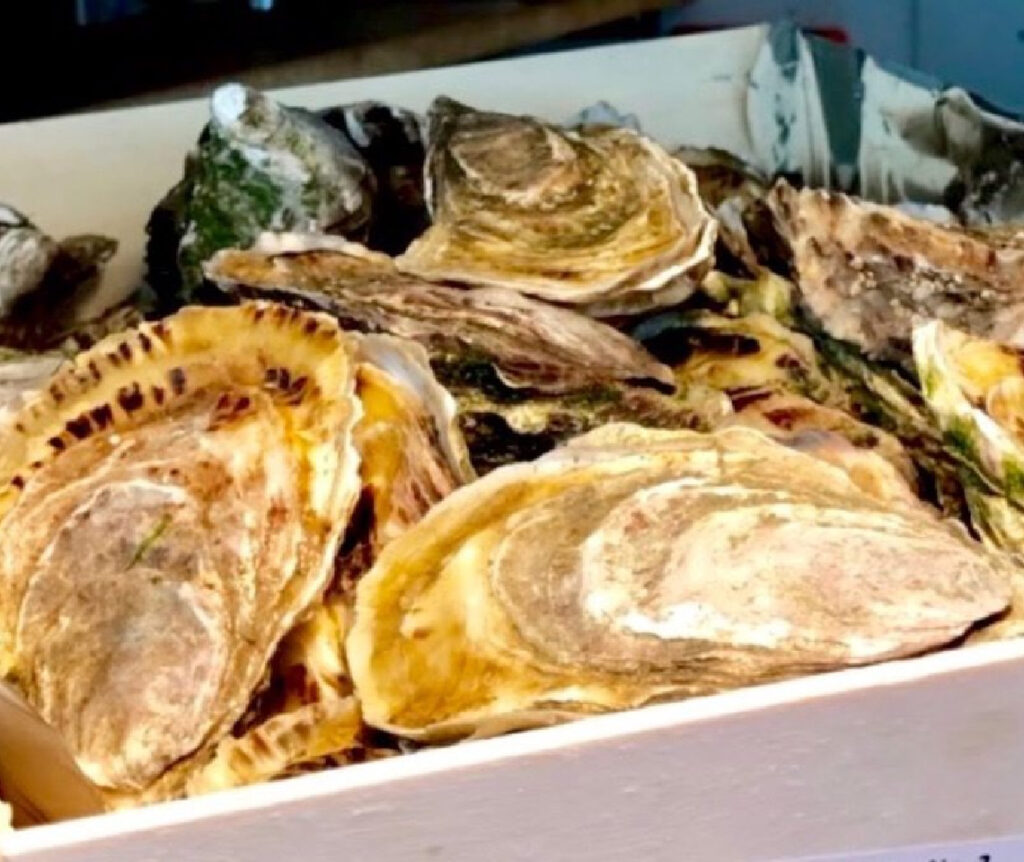 Fish
Will Cambridge be on the cards soon? Not sure where to stay and which area? We are here to give you a helping hand and have listed our favourite places to stay from  posh hotels to cosy Bed & breakfasts, quirky places and apartments. 
Whole food
Living well starts with eating well, but it also has to be delicious! Although most local delis offer a good choice, the best selection of organic and whole food you'll find at the Cambridge specialist whole food shops.
Wine & Beer
Cambridge has an excellent choice of Wine Merchants who specialise in a fine selection of wine, spirits and craft beer. Besides these specialist shops, Cambridge has an award-winning Gin Distillery, a local craft brewery and winery in the city centre.
Chocolate
Thick, creamy texture and rich in flavour. Who doesn't like Gelato? This Italian delicacy was first introduced to Cambridge by Jack, better known as Jack's Gelato. Since then, more Gelato shops have popped up in Cambridge. Here are our favourite ones. 
Gelato
Thick, creamy texture and rich in flavour. Who doesn't like Gelato? This Italian delicacy was first introduced to Cambridge by Jack, better known as Jack's Gelato. Since then, more Gelato shops have popped up in Cambridge. Here are our favourites.
Fashion 
Do you fancy a shopping spree in Cambridge for some new pieces of clothing? Move away from the big brands and start browsing at one of the independent retailers. The city centre is quite compact, so there will be enough time for a bite to eat too.
Jewellery
Discover Cambridge's excellent selection of independent jewellery shops. They're experts in creating standout pieces and sourcing unique designer jewellery. The perfect shops if you are looking for a bespoke and exclusive gift for someone special. 
Art
Specialising in handmade prints, paintings, sculptures and crafts from locally based artists, the UK and further afield, these galleries are a real treasure trove. Also worth a visit is Cambridge Open Studios during July, when 500 artists open their studios to the public.
Gifts 
Looking for a gift or fancy a bit of browsing at one of the best independent gift shops in Cambridge? We are lucky here to have excellent gift shops filled to the brim with gifts, clothes and jewellery. Located in the historic centre, also known as the Arts Quarter, it's easy to get around.
Flowers 
Cambridge has so much on offer that it might be hard to decide where to start. Do you like to explore the city like a local or want to pack as much as possible into the time you are in Cambridge? We have it covered from our favourite tours to tips and itineraries.
Bikes & Hire
Cambridge is the cycling capital of Britain. You can't avoid them, and they're everywhere. It is the best and nicest way to get around Cambridge, avoiding the traffic jams and taking in stunning views of the river, commons, and colleges'. Are you ready to hop on a bike?
Local Market 
We are very fortunate to have an excellent market seven days per week in the city centre. Stalls have been trading here in Cambridge since 1855. The market offers an extensive array of products from fresh food, handcrafted goods and excellent street food. Open from 10 am to 4 pm.
our tip – join a food tour
explore Cambridge through the eyes of a foodie with local food blogger Gerla de Boer