Pubs in Cambridge that should be on your bucket list
Cambridge is spoilt for choice when it comes to traditional pubs. But, of course, it's not only about Scotch eggs, Sunday roasts, local ales, and cosy fires, the individual character of these pubs is the real attraction! Unfortunately, with most of them away from the city centre it might be hard to find these local gems. Here is our handy guide for the best pubs in Cambridge.
Free Press
We love our traditional pubs. Especially the Free Press! Not just because of its fantastic Scotch eggs but also for its cosy fires in the winter, spacious outdoor seating and a great offering of ales, wines and spirits. Highly recommended are their daily specials.
OTO
A magnificent pub located at Cambridge railway station, The Old Ticket Office is the perfect place to drink, meet … or wait! The beautifully restored charming old building offers a compact menu of food and a good selection of beer, wines and cocktails.
Pint Shop
This trendy pub on Peas Hill is known for its outstanding selection of craft beer, Scotch eggs and Sunday Lunches, but they're also home to one of the largest collections of Gin in Cambridge. Seating also available over two floors and at the back in their beer garden.
Clarendon
Just a stone's throw away from the Free Press, this down to earth pub has a lovely covered courtyard garden at the back. The Clarendon Arms stocks an excellent selection of ales and wine and serves a daily changing menu, fantastic Sunday roasts and surprise dishes with a twist.
Geldart
One of the quirkest pubs in Cambridge. The Geldart is tucked away in the backstreets of Mill Road. This life music pub is known for its excellent offering of ales, whisky, delicious home-cooked pub meals alongside exotic meat served on 'hot rocks'. Vegetrian options available. 
Camb Blue
Cambridge's Real Ale institution! Along with a wide range of Belgium craft beers, Gins, and one of Cambridge's largest whisky collections. Serving award-winning Pieminister Pies and classic homemade pub meals. Look out for their beer festivals.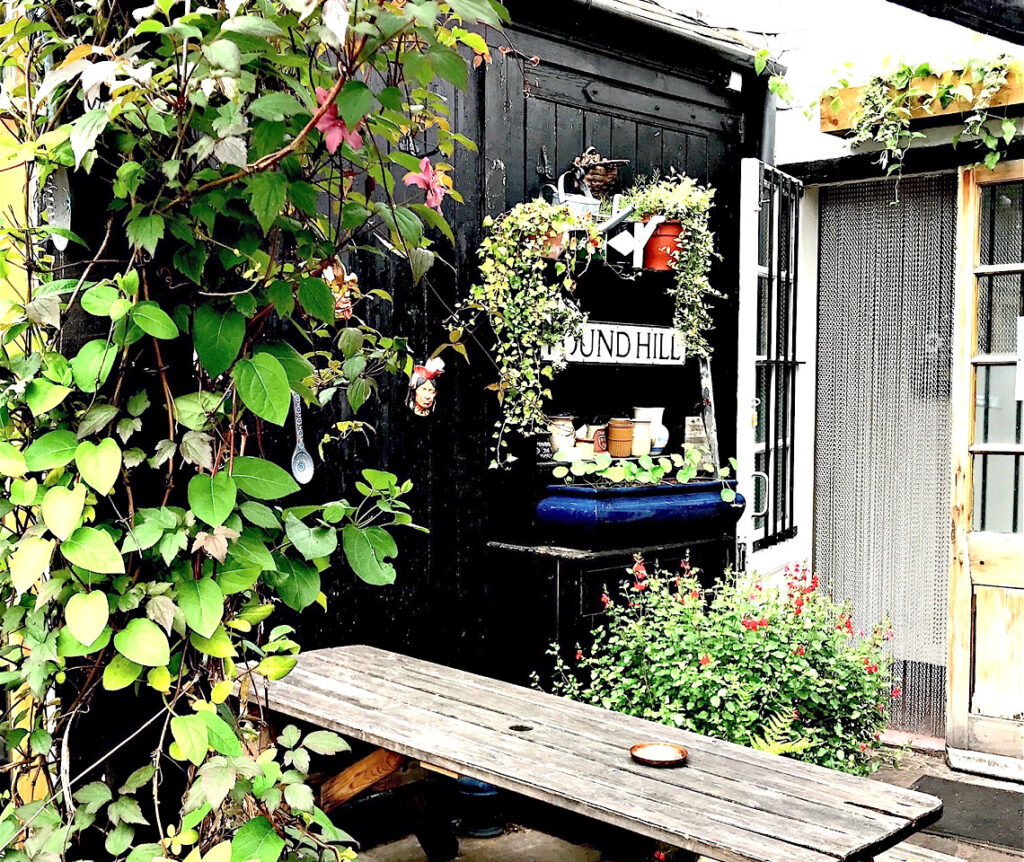 The Punter
Another quirky pub, and it's only 2 minutes walk from the Quayside. This old coaching inn has a lovely courtyard garden and a huge barn at the back, which seats approx. 50 guests. The Punter is a local favourite, serves unpretentious fare but hearty and moreish.
The Mill 
Set at one of the most scenic areas in Cambridge, the Mill Pond, is both popular with locals and visitors to Cambridge. It offers a good selection of ales, excellent home-cooked food, and it organises a 'meet the brewer' event once per year.
Flying Pig
A much loved, cosy and friendly pub just a few minutes walk from the station will be closing in October 2021. The walls and ceiling of the Flying Pig are adorned with an eclectic collection of old posters and pig paraphernalia. Excellent ales, wine and basic pub grub served at weekdays lunchtime.
Champion
One of the only few pubs in Cambridge, which apart from bar snacks don't sell pub food. The Champion of the Thames is a lovely cosy pub in the historic centre of Cambridge serving excellent ale. Great pub for a drink, especially in the winter when you can curl up around the fire.
Maypole
Tucked away behind Bridge Street, this hidden gem is a local favourite. The Maypole is a free house, which means that they can sell a greater selection of real ales and more local beers from smaller breweries. They often organise beer festivals, serve Italian fayre and stock over 50 gins!
Petersfield
This neighbourhood pub in Petersfield, just off Mill Road, tends to get booked up very quickly. Not a surprise as the Petersfield is right in the heart of this community and offers a mix of pub grub and trendy food. We highly recommend their brunch on Saturday and Sunday.
Waterman
The Waterman is a contemporary pub in Chesterton covers it all, great outdoor seating, film screenings, sports, an eclectic range of wines and spirits, ales and craft beer. Their lovely rooms are perfect for a staycation, and at No. 30, their coffee shop perfect for brunch.
Green Dragon
Located on the River Cam in Chesterton, it's one of Cambridge's prettiest riverside beer gardens. The Green Dragon is a pub where locals like to hang out, especially during balmy summer evenings. Street food is served on Monday and Tuesday and Turkish food on the other days.
Haymakers
This pub in Chesterton is just a stone's throw away from the Green Dragon and also very popular with the local community. The Haymakers is well-known for its excellent homemade pizzas and BBQ during the summer months. Excellent selection of ales.
The Granta
The Granta boasts one of the best views over Mill Pond and the River Cam Set. There is a large terraced area, but our favourite spot is sitting on the bench overlooking the Mill at Millworks. Good selection of ales and food, but it is the view which makes it worth a visit.
The Elm Tree
The eclectic Elm Tree is tucked away in the back streets close to Parkers Piece. They stock a fantastic range of specialist Belgian beers and an excellent range of real ales from small breweries throughout the UK. Pork scratching and pickled eggs available. BYO food is okay.
Brewhouse
The Cambridge Brew House is the only microbrewery in the historic centre of Cambridge in a side street off Jesus Lane. Seating over two floors and offering pub-style food and sharing boards to pair with their craft beer and international beers.
The Eagle
With its rich history, it is a must visit! RAF pilots used candles, the soot of candle and lipstick to leave graffiti of their squadron numbers on the ceiling on their evenings out. It was also a favourite amongst the Scientists. In 1953 Krick and Watson announced the finding of the DNA.
Anchor
Once upon a time, the favourite hang out of Syd Barrett and his band Pink Floyd, now a popular pub with tourists. The Anchor boasts fantastic views over Mill Pond, and sitting on the terrace or in front of the window upstairs is a pleasure at all times. Seasonal food and a good selection of ales.
Fen Ditton
The Plough in Fen Ditton is a riverside pub away from tourists. It's a perfect destination for a walk starting from Midsummer Common. It will take you about an hour or, instead, grab a bike, and it will take you 20 minutes. A good selection of ales and food, BBQ and Pizzas when it's sunny.
Blue Ball Inn

Beautifully located at Grantchester Meadows, enjoying views across the meadows and the River Cam, the Blue Ball Inn is popular with locals and Cambridge residents. At the back of the pub, there is a large garden complete with a heated Pavilion. Excellent selection of ales and pub food.
Castle Inn
Just a stone's throw away from the Quayside, this family-run offers a great selection of Adnam's beers, plus their seasonal offerings and two or more changing guests. The Castle Inn stretches over two floors, a downstairs snug and a beer garden at the back. Good pub food.
Architect
Across the street from the Castle Inn, you can find The Architect. It's Cambridge's first dedicated Fish and Chip and Pie and Mash bar. They offer these traditional British favourites to design your own menu to give these much loved British classics a modern twist.
The Standard
Almost at the far end of Mill Road, you can find the Royal Standard, the only Free-House on Mill Road, featuring 6 Ales, 8 draught Belgian beers and over 35 bottled Belgian beers including a large selection of Gins. Foodwise, you can look forward to Greek street food served by Tzatziki.
our tip – visit the beer festival 
CAMRA's largest beer festival on Jesus Green is held at the end of May