Cambridge's craft beer hot spots
We thought we'd better map out the Cambridge Craft Beer hot spots as it's not only the younger and cooler crowds rediscovering IPAs, Stouts and Casks, but many beer drinkers are now weary of mass-marked produced beers.
The English Craft Beer boom started around 2012 at a very slow pace, and it took another five years to really take off. But, finally, the beer revolution has started, and we're loving the trend that microbreweries are popping up everywhere. In Cambridge too! Here are our favourite craft beer hot spots!
Calverley's
This brewery is one of our favourite hangouts in Cambridge. Calverley's brew a changing range of beers inspired by the world's exciting and diverse beer styles. The Tap Room is open on Thursday and Friday evening and Saturdays all day. Pizzas are available from Scots All Day.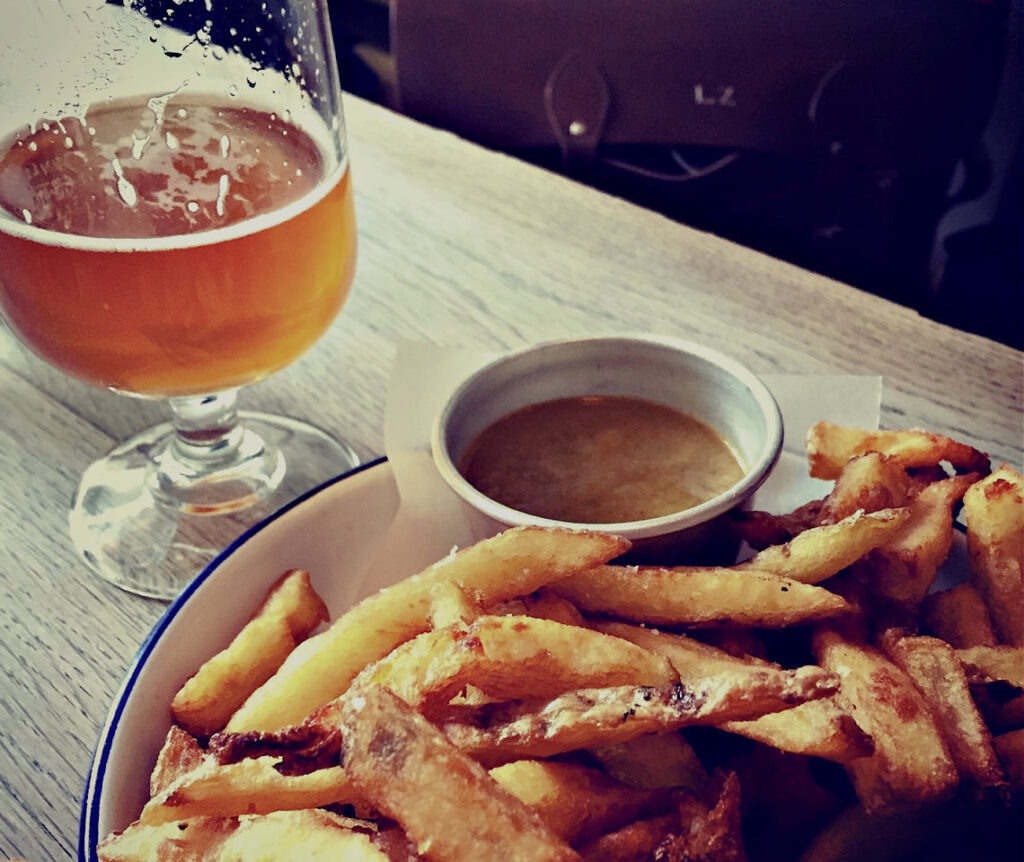 Pint Shop
This trendy pub on Peas Hill is known for its outstanding selection of craft beer, Scotch eggs and Sunday Lunches, but they're also home to one of the largest collections of Gin in Cambridge. Seating also available over two floors and at the back in their beer garden.
Thirsty
The rebel of the local wine and beer scene. Sam is currently checking out the good life in OZ, where he is sourcing some lovely goodies to flock in Cambridge. Quirky place, great booze, and to top off fab street food. He'll back soon so watch this space for great stuff from down South!
Camb Blues
Cambridge's Real Ale institution! Along with a wide range of Belgium craft beers, Gins, and one of Cambridge's largest whisky collections. Serving award-winning Pieminister Pies and classic homemade pub meals. Look out for their beer festivals.
Maypole
Tucked away behind Bridge Street, this hidden gem is a local favourite. The Maypole is a free house, which means that they can sell a greater selection of real ales and more local beers from smaller breweries. They often organise beer festivals, serve Italian fayre and stock over 50 gins!
OtherSyde
This quirky riverside venue in East Cambridge is only minutes away from the city centre. OtherSyde is set on the grounds of the Cambridge Museum of Technology – Offering a range of experiences,  serving coffee during the day and in the evening hearty food and Brewboard beer. 
The Standard
Almost at the far end of Mill Road, you can find the Royal Standard, the only Free-House on Mill Road, featuring 6 Ales, 8 draught Belgian beers and over 35 bottled Belgian beers including a large selection of Gins. Foodwise, you can look forward to Greek street food served by Tzatziki.
Brewhouse
The Cambridge Brew House is the only microbrewery in the historic centre of Cambridge in a side street off Jesus Lane. Seating over two floors and offering pub-style food and sharing boards to pair with their craft beer and international beers.
Further afield
The craft beer scene is booming. Over the last few years, many microbreweries have popped up all over the world. There are two microbreweries in Cambridge and quite a few on the outskirts of our city. Where can you find these great businesses?
our tip – join a festival
Cambridge is well-know for it's many festivals, head over to our What's on page