The best fine dining restaurants in Cambridge
Are you looking for a restaurant for a special occasion or want to enjoy good food?
We are fortunate to have an ever-growing excellent selection of fine dining and Michelin Star restaurants in Cambridge. Tried and tested! Here are our favourite restaurants.
Midsummer
Dining at the 2 Michelin stars and five AA rosettes restaurant of Daniel Clifford is a real treat, either dining in their dining room or their lush garden. Daniel's style is best described as modern British cuisine underpinned by classical French technique.
Restaurant 22
The 1 Michelin star Restaurant 22 is one of Cambridge's most popular restaurants. This lovingly restored Victorian townhouse backs onto the River Cam and Jesus Green and is home to exciting, modern British dining. The menu changes often depending on local seasonal produce. ( 2 AA rosettes)
VanderLyle
Located on Mill Road, you can find Masterchef Alex Rushmer's unique restaurant, VanderLyle. This stylish shabby chic open-plan kitchen works directly with farmers, growers and producers to create seasonal ingredient-led plant-based tasting menus. 
Mercado
Mercado Central is inspired by Spain's historic markets and restaurants and with a focus on Galician and Basque heritage. High-quality ingredients are sourced from small producers. Start with some sharing plates, then move on to grilled meat or fish.
MJP 
The award-winning Chef Mark Poynton opened his restaurant on the outskirts of Cambridge in 2020. The Ancient Shepherds in Fen Ditton is a beautiful 15th Century restaurant with rooms and just a short walk from the River Cam. Mark's style is modern seasonal cuisine.
Parker's
Parker's Tavern Restaurant is part of one of the landmarks in Cambridge, The University Arms on Parkers Piece. It's all about unpretentious British cooking. Tristan Welch combines his love of Cambridgeshire with his experience in the world's best kitchens using locally sourced products.
Fancett's 
The former owners of North Street Bistro in Burnham Market relocated and opened a lovely neighbourhood bistro on Mill Road. You can look forward to French Style cuisine, personal service and a great vibe. Check their social media for the daily changing menu.
Garden House
Latest addition to the fine dining scene.  Not listed in the Michelin Guide yet, but we are sure it will be soon! Set on the River Cam at Mill Pond and Grill focussed cooking in the heart of Cambridge. A seasonal menu celebrating the best of East Anglian and British produce.
Fin Boys 
A Fish Butchery and restaurant on the quirky Mill Road. The Fin Boys, Jay Scrimshaw and Richard Stokes, have created a unique fish concept. Pop in for lunch, brunch or dinner for a tasting menu or book a place for one of their fish and wine tasting evenings. Booking recommended!
Navadhanya
Experience Indian Fine Dining in Cambridge. The team believes that food should not only please the palate but also the eyes hence we take the modern approach on traditional and endogenous Indian dishes from cooking to the presentation.
Trinity 
Trinity is an elegant modern restaurant serving fabulous food in relaxed surroundings. Trinity places its emphasis on innovative dishes and a forward thinking wine list, along with the exceptional service you would expect from such an experienced team. 
Gonville 
The stunning Garden Restaurant at the Gonville Hotel and Restaurant is the most quintessentially English experience in Cambridge! Featuring a lavishly decorated marquee on the Lawn, deck chairs where you can sip cocktails, play a game of Croquet and feast on local produce.
Three Hills 
The delightful 17th Century Grade II listed Three Hills in Bartlow is 30 minutes by car from the centre of Cambridge. This charming dog-friendly country pub with 6 luxury bedrooms and an award-winning restaurant is perfect for a weekend break or a bite to eat on your country walk.
Michelin 
Are you looking for a restaurant for a special occasion or want to enjoy good food? There are 7 Michelin Restaurants in Cambridgeshire at the moment. The Michelin Guide is the prestigious guide known for awarding restaurants with Michelin Stars for its excellent service and cuisine.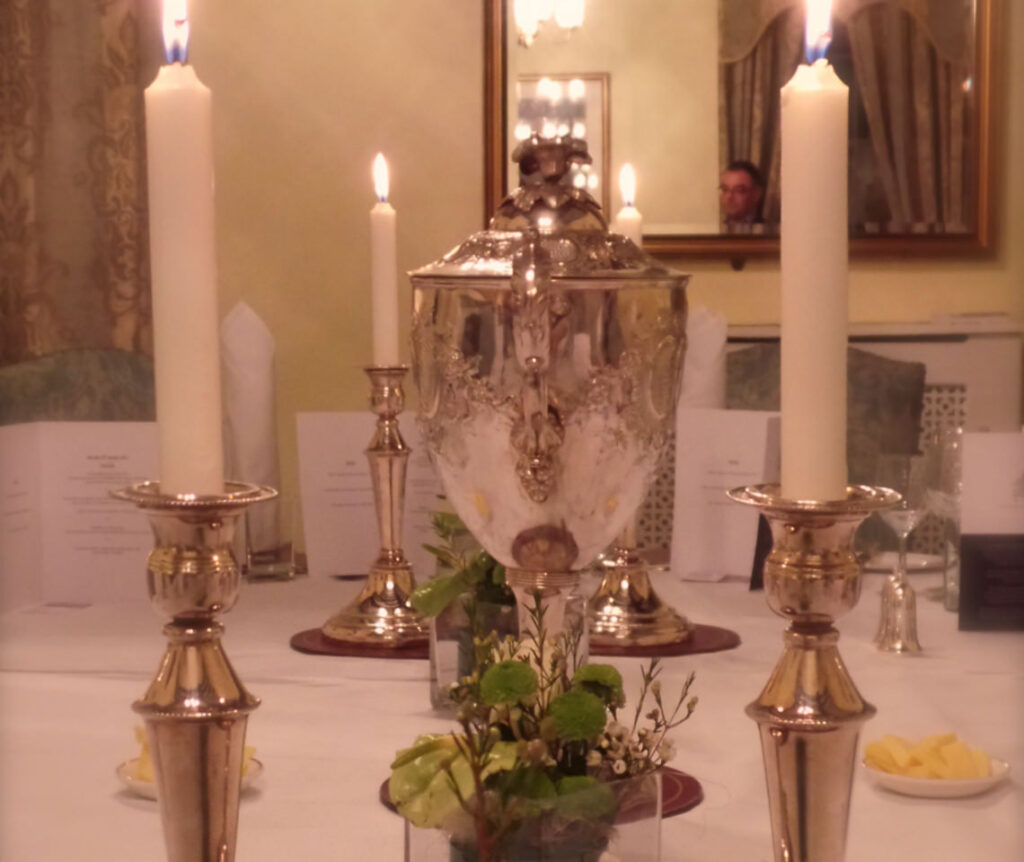 College Dining
The exclusivity of dining at the Cambridge Colleges lies in its surrounding. A historic room at one of the Cambridge Colleges, elegantly set, candle-lit tables, enjoying wines from historic wine collections and sampling gourmet food in areas normally off-limits to the public.
our tip – join a local pop up
choose from a mouth-watering selection of specially curated feasts